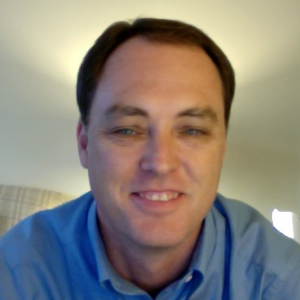 I'm an award-winning technologist and author with an extensive background in business development, technology management, software development, global outsourcing and innovation management. I possess a strong business and technology background with 15+ years of experience with Salesforce.com, SAP R/3,  application architecture, business process re-engineering, Force.com platform, Apex, Visualforce, Java, Google App Engine, Amazon Web Services, Flex, .NET, C#, BlazeDS, ColdFusion, AJAX, SQL Server, JavaScript, BizTalk, Hibernate, Tomcat, Java Servlets, JSP, MySQL, SQL Server, Subversion, Velocity, JBoss and much, much more..
I'm a Senior Technical Consultant at Appirio where I develop applications using Salesforce.com, VMforce, Google App Engine, Ruby, Google Web Toolkit, Adobe Flex, Adobe Air and Android. I've worked on every type of Salesforce.com project available including Sales Cloud, Service Cloud, Custom Cloud and Chatter. I'm a certified Salesforce.com consultant, Service Cloud consultant, administrator and developer.
Books

The Salesforce Handbook
A newcomer's guide to building applications on Salesforce.com and the Force.com Platform. This book is not intended to be a deep-dive on security, programming, reporting, configuration, etc. but more of a high-level overview on salesforce.com, Force.com development, tools, methodology and other resources. You can find out more info at the book's blog site, read the reviews of the book or get a copy at Lulu.com.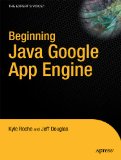 Beginning Java Google App Engine
If you are a Java programmer, this book offers you a Java approach to beginning Google App Engine. You will explore the runtime environment, front-end technologies like Google Web Toolkit, Adobe Flex, and the datastore behind App Engine. Available at Amazon.com.
Salesforce.com Articles
I've written a number of articles for salesforce.com and the developer.force.com site.
Open Source Projects
I'm involved in various roles with the following projects:
Dreamforce Presentations
YouTube Videos
Awards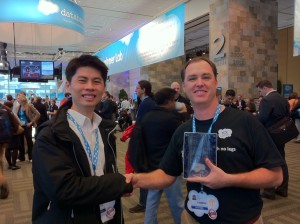 2010 Salesforce.com "Developer Hero" Award

2nd Place in the Chatter Developer Challenge with Salesforce Chatter for Android.
We received the following awards when I was the CIO at Medisend International.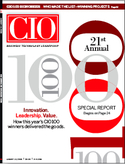 2008 CIO 100 Award by CIO Magazine for Creating Business Value With Technology Innovation for establishishing an online global education center to provide technical training and education to students from developing countries on the maintenance and repair of biomedical equipment and healthcare management.

2007 CIO 100 Award by CIO Magazine for Exemplifying Operational and Strategic Excellence in Information Technology for processes and applications architected, designed and built.

2006 CIO 100 Award Winner for Innovation by CIO Magazine for the processes, technology and supply chain applications architected and built.